Activities
Whether you are young or old, there is always something to do at Vadstena Camping. In addition to the examples below, there are also opportunities to play table tennis basket-ball, football and volley ball at the camping site. For kids we also have a huge trampoline.
During the summer we often get visits from a helicopter, offering you helicopter rides. And bouncy castles for kids is not unusual. Performers of different kinds also visit the camping sites offering gymnastical shows and performances. During july young students are holding activities for children daily. 
Follow us on Facebook and you will get the information what happens during your stay. 
---
Vadstena Camping also has a special area is suitable for different tasks compound. 
On the camping, there is a special area well suited for various club activities. Its an open, green space where you can host, for example, dog shows, automobile club meetings and much more. In the past, this area has been the scene of, among other things, a circus, carnival and animal shows.
So if you wish to have a private event, this is the place. Nothing is impossible. Just let us know, and well help you arrange your event.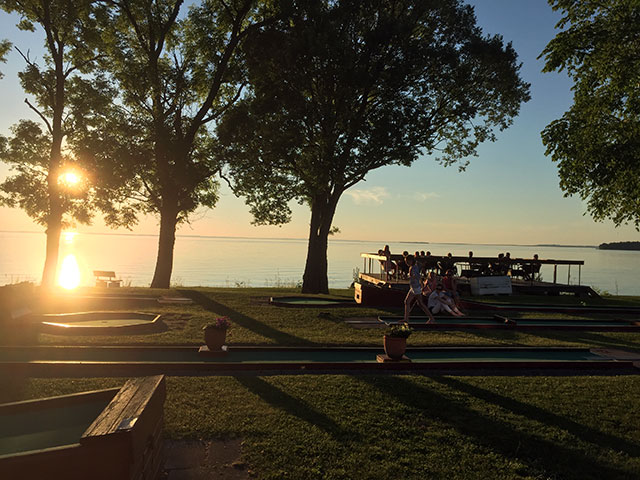 Puff-Puff-train
During the peak season, we arrange daily trips into Vadstena with our own puff-puff train. The trips are arranged about 10 am making it possible for you to go to Vadstena for a visit. We pick you up again in the afternoon to take you back to the camping site.
The children are invited to a tour of the camping site free of charge, and who wouldnt enjoy that? Of course, the puff-puff train can also be hired by larger parties.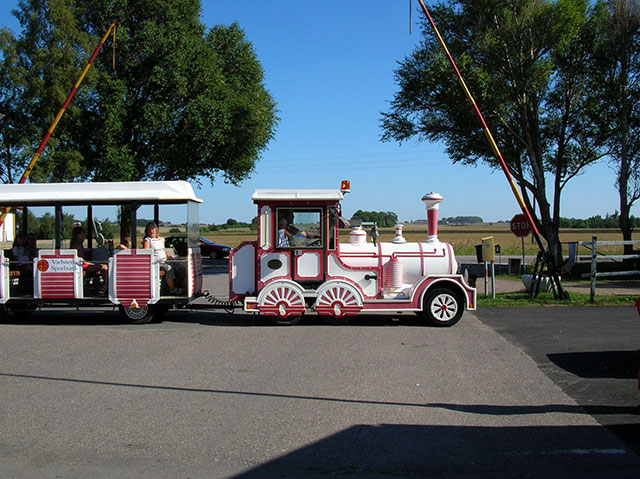 Mini golf
Our 18-hole mini golf course is a very popular activity among our guests, regardless of age. Can you be the one scoring this years record?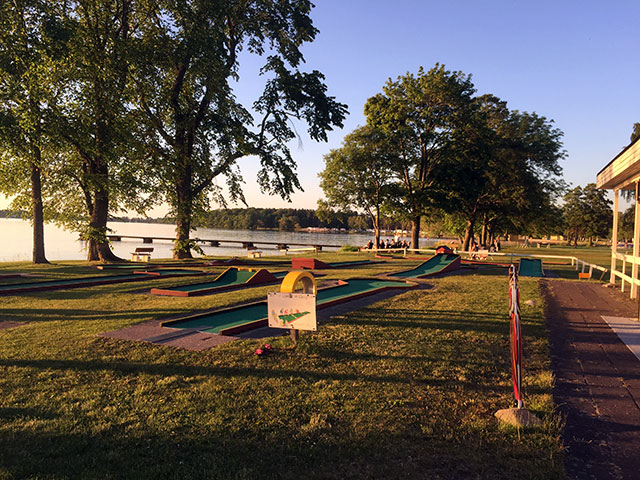 Boule
Our boules court has many visitors, and this amusing game has increased in popularity with the years
Dance floor
We have an open-air dance floor, where we sometimes arranges dance nights, and sometimes even with a live band.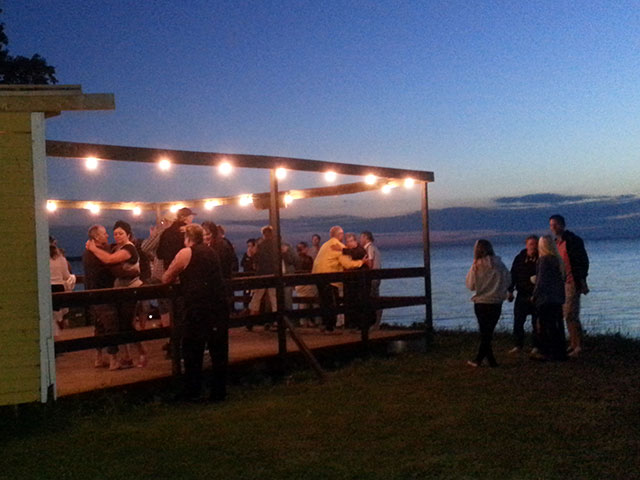 Celebrate Midsummer
Midsummer is on of the biggest feasts which ever swede is celebrating and we want to celebrate it together with you! We celebrate Midsummer with the traditional dance around the maypole. All children are invited to help with the decoration and raising of the maypole before our musician and playleader kicks off the celebrations. After the dancing, the children are offered ice-cream and free rides on the water-chute. After that, anyone who wants to can get on the puff-puff train for a trip around the camping site. A live band is also performing by the dance floor. Many of our guests also set up long tables close to the dance floor, where the celebrations continue until around midnight. Do not miss this typical swedish feast and enjoy it with us!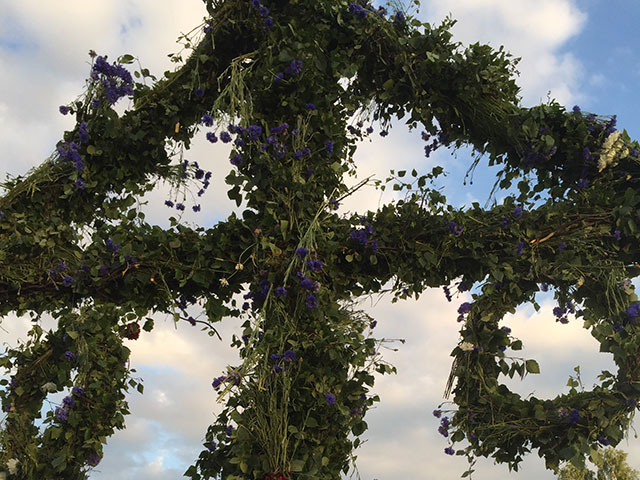 Beachvolley
In the beach area, we have created a beachvolley court open to all visitors. Just bring your own ball or borrow one of us and you are all set!
Fishing
From the second week-end in August and 5 week forward there is free fishing of crayfish i the lake of Vättern.
Welcome to book your cabin or caravanpitch for your own crayfishingexperience! There is plenty of crayfish in the lake!